St. Anne's Convent Future Use
The convent is a large 2 story building with its own grounds just off the N21 between New Road and Thomas street. It is desirable to see the facility used to help the parish of Rathkeale and for it to generate income, so it is not a financial burden.
In a show of community participation, Rathkeale had its say in how the now closed St. Anne's Convent might be reused in the future to benefit the town. 160 people responded to the survey. 638 ideas included using the building and grounds as a heritage/arts centre; classrooms for learning new skills; services to improve physical and mental health; as well as accommodation for residents and visitors. Almost all participants suggested multiple uses with business-type tenants topping the list of opinions. That supports the Parish Council's desire to use the facility for the benefit of the Rathkeale community and to ensure it does not become a financial burden. Thank you to all who participated in the September 2020 survey.
David Lamont is championing the refurbishment and reuse of the facility with the Parish Council. Letters of interest from potential paying tenants should be emailed to
. Contractors (electricians, plumbers, builders, etc.) who might contribute to the renovation can also use the same email. Mr. Lamont can also be reached by letters delivered for his attention at the Community Centre.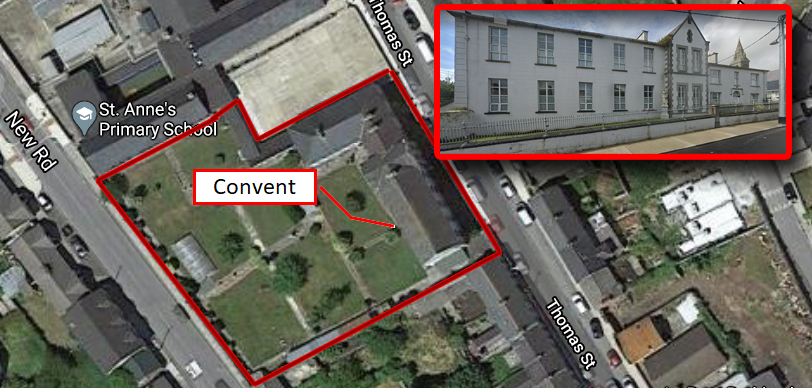 © September 2020 by the Rathkeale Community Council. Page content provided by the St. Mary's Parish Council hosted by the Rathkeale Community Council.