St. Anne's Convent Future Use Survey
This survey gives you the opportunity to express your opinion about how the now closed convent facility might be used for the benefit of the community in Rathkeale, Co. Limerick. It won't take long and many questions are multiple-choice. If you already completed a paper version of the survey and delivered it to St. Mary's Church, the Community Charity Shop, Community Centre office or O'Gairbhi Newsagents you do not need to take the survey again.
The convent is a large 2 story building with its own grounds just off the N21 between New Road and Thomas street. It is desirable to see the facility used to help the parish of Rathkeale and for it to generate income, so it is not a financial burden.
Click on this link to take the Convent Future Use Survey before the end of day on Sunday 27th September 2020.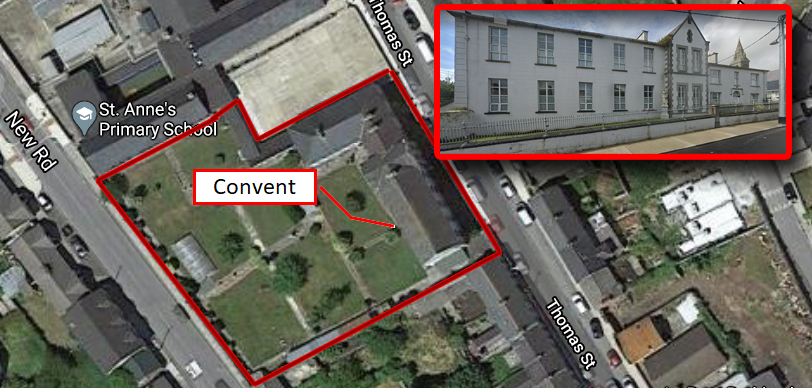 © September 2020 by the Rathkeale Community Council. Page content provided by the St. Mary's Parish Council and Rathkeale Community Council.